Drop shipping is a supply chain management technique in which the retailer does not keep goods in stock but instead transfers customer orders and shipment details to either the manufacturer, another retailer, or a wholesaler, who then ships the goods directly to the customer.
This is how dropshipping works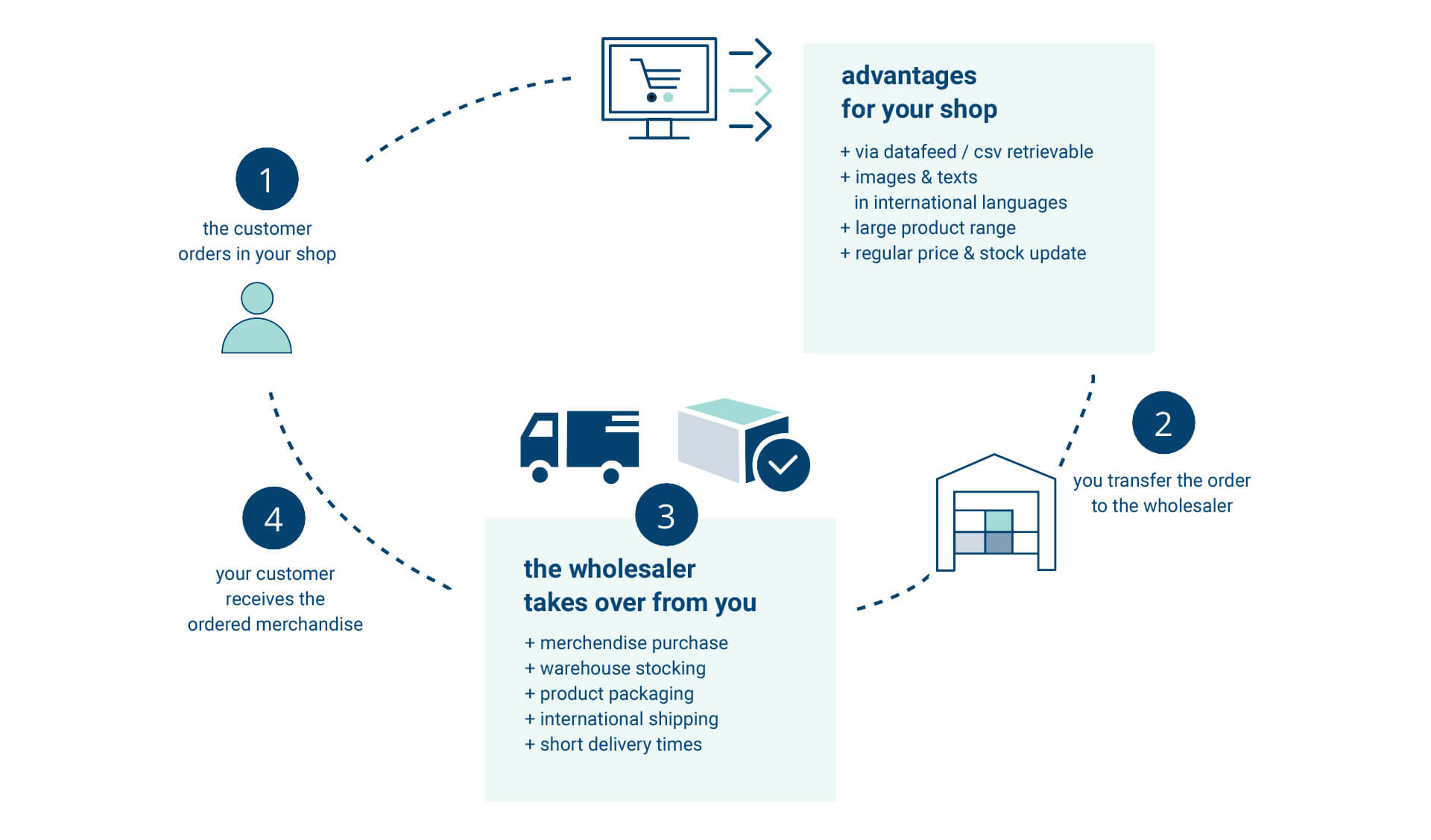 All-round carefree package
Warehousing and management, picking and packing processes, and shipping are time-consuming and costly. Focus on the important things. More time for your sales channel, marketing and customer care and all this without risk and costs.
No warehousing
no cost of sales
no packing
No shipping
large product range
large product range
reliable shipping partner
free revocation in Germany
No warehousing
risk- and free of charge
Tracking
For each order, we provide you with a tracking number, with which you and your customers can always keep track of all shipments - reliably and transparently!

Shipping costs / Returns
You as a merchant pay shipping costs per product sold.
Revocations are always free of charge in Germany. Proportionate costs only arise for revocations outside Germany.